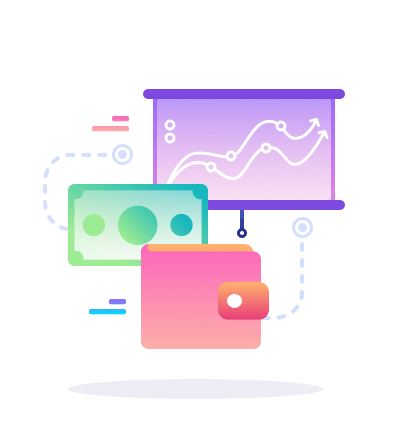 Odoo Migration
We provide a perfect Odoo migration solution for upgrading the current Odoo version.
In many circumstances, the old Odoo ERP solution simply cannot keep up with the new improvements. When a firm decides to move to a superior Odoo ERP system, such as Odoo ERP. Migrating from an old Odoo ERP version to a new Odoo ERP version is another comparable scenario.
Reasons for migration may vary, such as a user's dissatisfaction with the present solution, a user's need that cannot be met by the present solution, or other factors. However, in all of these circumstances, their system requires migration from outdated to modern solutions. The entire relocation process, from strategy to implementation, is difficult.The migration of Odoo Versions consists of two key steps:
Module Migration
It is sometimes referred to as code migration. Module migration is the process of creating custom modules that are fully compatible with the most recent Odoo version. We have migrated apps/modules to a focused version and are presently closely monitor the second stage.
Database Migration
Odoo database migration is used to move existing databases to a specific or specialised version of Odoo. In this stage, we concentrate on the organization's data and attempt to extract it to a separate place utilising third-party software or add-ons.
14
Affiliate Marketing Campaigns
8
Recruiting new affiliates
9
Selection of affiliate networks
3
Affiliate Rewards Program Management
"Working with CodersFort is something I strongly suggest. The crew is always professional and responsive to my requests and suggestions." "I appreciate and admire all of the work and support from the CodersFort team, especially Anandhu for dedicating so much time to us."
SAYALI
Chief Executive Officer
"Professional, friendly and support quickly. Hopefully we can collaborate in the another Odoo implementation."
Odoo Apps Migration
The apps and add-ons required for the new version will necessitate code modifications to be compatible with the new Odoo version. Because Odoo is built on Python code, any new changes should be made with sophisticated codes that are being created.
Odoo Data Migration
Existing data migration is another chapter of the migration that must be handled with care. The current data should be able to be configured with the new apps and platform. Furthermore, the tables must be changed, mapped, and imported so that they can be used in the new version.
GROW TRAFFIC & INCREASE REVENUE
Tell us about your project
Let us help you get your business online and grow it with passion
CodersFort is a next-generation business solution provider from Kollam, Kerala . We provide Odoo ERP solutions and services with the goal of improving your company processes to meet your ever-changing demands. Our major services include web design and development, SEO, and digital marketing.