Odoo Portal Employee Attendance Pro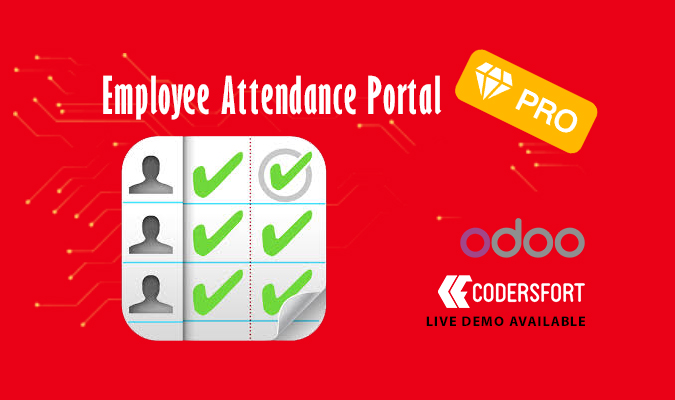 Odoo Portal Employee Attendance Pro
This module allows portal users to view their attendance as well as mark their attendance in Odoo. This module additionally provides the benefits of geo-location, geo-fencing, and photo capturing while portal users use Check in and Check out options.
– Create a virtual geographic boundary for attendance locations, and Portal Employees can only check in and out within one of these Geo-fence areas.
– Capture Portal Employees attendance check in / check out Geo-location Coordinates information.
– Capture Portal Employee Photo while check in / check out from portal.
– The gateway makes it simple to view attendance.
– It is simple to filter attendance from the portal.
– Apply filters to the record to get attendance records filtered by all and day.
– Using the search bar, you may simply find the record in the list of records.
– There is no need for any setting.
– This module saves you time and decreases the amount of work you have to do.