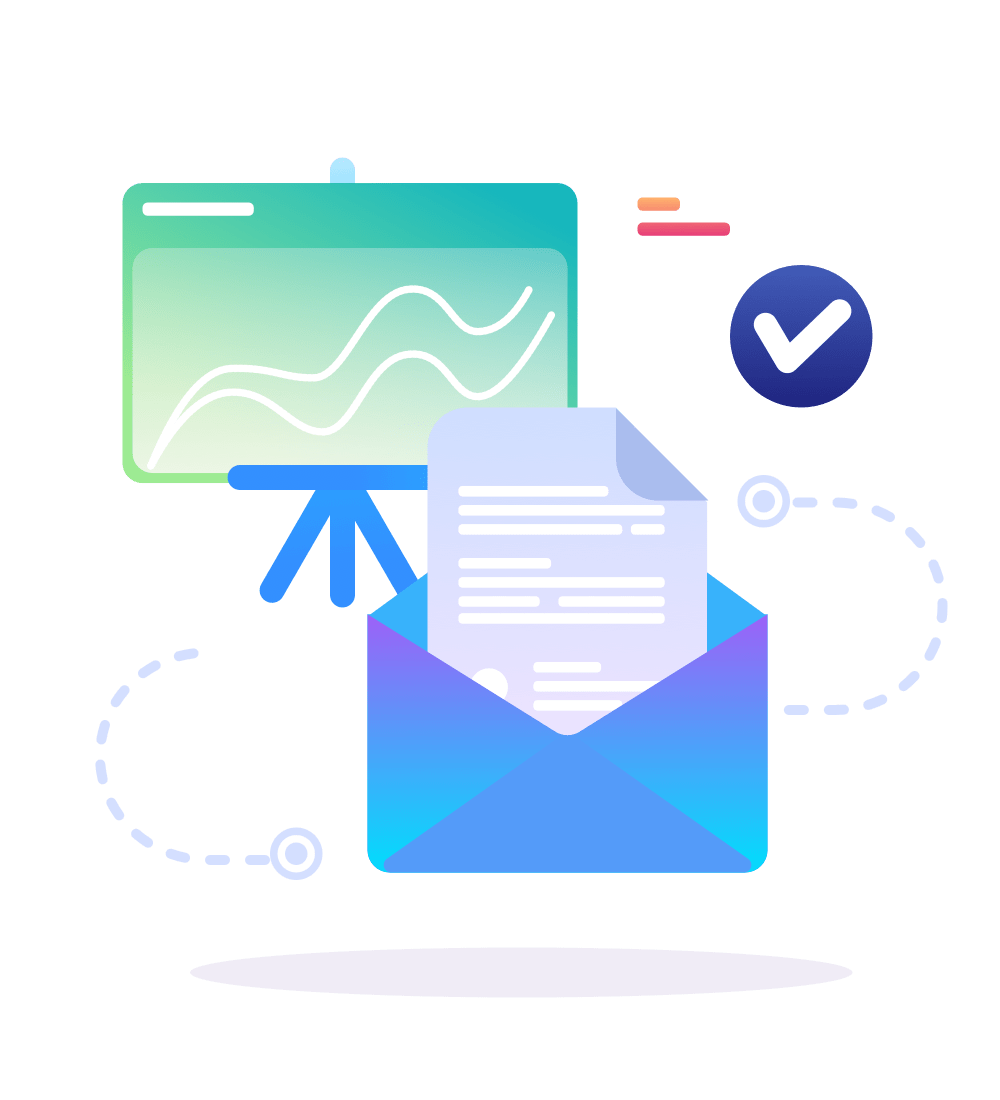 Email Marketing
We can handle all aspect of your email marketing plan, from template creation to tracking and reporting.
Email marketing is used by hundreds of organisations of various sizes all around the world. Those who are unfamiliar with this type of marketing may be perplexed as to why it is so popular among businesses in a wide range of sectors.
It's never been easier to do professional email marketing.
Create your message.
Customize the content.
Choose your recipients carefully.
Send with caution.
The Best Email Marketing Strategy
Our team will develop the best strategy to attract the defined target audiences and establish their information needs.
Email Marketing Campaigns
Our team is ready to design, build and supply an email template for communication with your audience as well manage your email marketing campaign to lead to dramatic shifts in your sales and profitability.
Email Template Design
Our innovative designs and solutions are compliant and improve email deliverability. Our professional designers bring your message to life and increase your target audience engagement with your brand.
Our team of digital marketing specialists offer our clients the best email marketing services based on their needs.
We, at CodersFort Email Marketing in Kollam, Kerala, create email campaigns after meticulous preparation. To produce engaging template designs, our digital marketing team collaborates with graphic designers, copywriters, and editors. The project manager investigates marketing solutions such as content management, testing, distribution, analytics, and follow-ups.
14
Tracking & Reporting Parameters
GROW TRAFFIC & INCREASE REVENUE
Tell us about your project
Let us help you get your business online and grow it with passion
CodersFort is a next-generation business solution provider from Kollam, Kerala . We provide Odoo ERP solutions and services with the goal of improving your company processes to meet your ever-changing demands. Our major services include web design and development, SEO, and digital marketing.
"Working with CodersFort is something I strongly suggest. The crew is always professional and responsive to my requests and suggestions." "I appreciate and admire all of the work and support from the CodersFort team, especially Anandhu for dedicating so much time to us." "Professional, friendly and support quickly. Hopefully we can collaborate in the another Odoo implementation." SAYALI
Chief Executive Officer