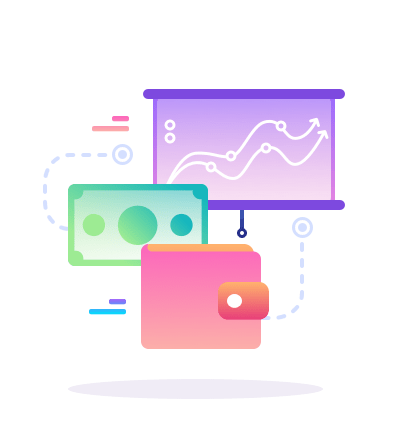 Odoo Integration
Our Odoo ERP integration services take your business to the next level.
Odoo integration with third-party software to provide a comprehensive suite of company tools for managing anything from sales and CRM to human resources and accounting. The primary function of an ERP system is to simplify business workflow and make the operation easier  in order to improve business productivity and provide greater visibility. Another primary reason for businesses to incorporate ERP systems is to satisfy rising business needs.
We ensure the efficient Odoo ERP integration with a set of steps. Let's take a look at the steps involved with an Odoo ERP integration.
Object Identification
Object identification is accomplished by the use of software and internal business model information.
Data Mapping
To obtain the best performance and data privacy, we map the most important and valid data in both systems.
Flow Validation
Flow Validation is a phase in which we ensure that everything is working properly up to the stage.
Sequence  Testing
Sequence of events research is often performed to ensure that we cover all potential situations in both systems.
14
Affiliate Marketing Campaigns
8
Recruiting new affiliates
9
Selection of affiliate networks
3
Affiliate Rewards Program Management "Working with CodersFort is something I strongly suggest. The crew is always professional and responsive to my requests and suggestions." "I appreciate and admire all of the work and support from the CodersFort team, especially Anandhu for dedicating so much time to us." SAYALI
Chief Executive Officer
"Professional, friendly and support quickly. Hopefully we can collaborate in the another Odoo implementation."
CONNECT ODOO TO OTHER BUSINESS APPLICATIONS WITH EASE.
Our Odoo Integration Services
We have happily connected complicated systems with ODOO over the years by utilizing third-party APIs and web services.
Biometric Odoo Integration
Smarten up your HR attendance system. Make it easier, more cost-effective, and more efficient..
Social Media Odoo Integration
It's simple to find you. Increase the discoverability of your brand and the number of fans/followers you have on social media..
 e-Commerce Odoo Integration
Centralize your e-commerce infrastructure. Maintain a smooth data flow across all departments..
 Gateway Odoo Integration
Make it more convenient for customers to pay. Provide them with additional alternatives and greater freedom.
Cloud Odoo Integration
Take advantage of real-time data and process sharing. Connect your IT infrastructure to the cloud.
GitHub Odoo Integration
Make open source projects a breeze by using the power of GitHub repositories.
 IoT Odoo Integration
Allow devices to operate independently while transmitting data in real time. Look at things that will happen tomorrow.
VoIP Odoo integration
Enable high-quality voice calls via the internet. Get a customized telecommunications solution with VoIP integration.
Logistic Odoo Integration
Never allow the logistical shambles add to your headaches and expenditures. Say welcome to the new inventory/order management method.
GROW TRAFFIC & INCREASE REVENUE
Tell us about your project
Let us help you get your business online and grow it with passion
CodersFort is a next-generation business solution provider from Kollam, Kerala . We provide Odoo ERP solutions and services with the goal of improving your company processes to meet your ever-changing demands. Our major services include web design and development, SEO, and digital marketing.