Odoo Gantt view for Project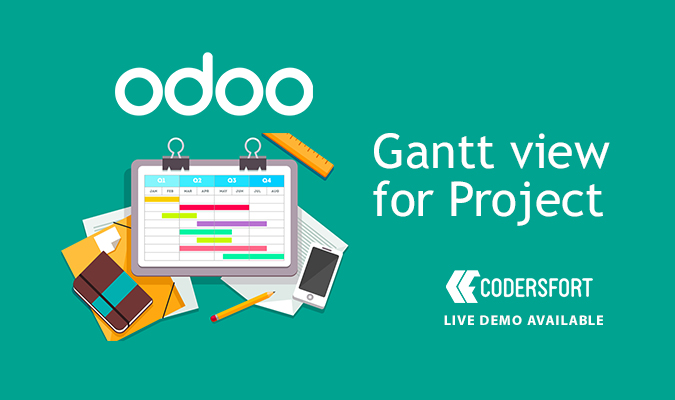 Odoo Gantt view for Projects
The Planning view gives you a clear overview of what is already planned and what remains to be planned using Start Date and End Date. It may be used to plan variety of project sizes in order to reflect the anticipated activities for a specific duration. Not only can you see the project tasks, but you can also grasp their relative order and interdependence.
Features of Odoo Gantt view for Project
> TreeView for Gantt Items
> Deadline Indicator
> Task Priority Indicator
> Task Progress Indicator
> Multiple Scales
> Navigate to Today, Previous and Next Day
> Grouping Task/Project
> Filter
> Progress bar on Task
> Popup Task Informations
> Overdue Indicator
> Milestone Task in Different Shape
> Predecessor Links
> Todays Marker
> Sorting